7 things you need to know about bath bombs
Our skin is the largest organ of our body and inevitably the most exposed one to the outer dirt and pollution. Thus, it becomes our responsibility to take good care of our skin in order to maintain a healthy body.  
One of the best ways to take care of your skin is to have a good bath. Not only does a good bath make you feel fresh, but it is also a vital cog in practicing self-care. Using bath bombs can become one of the best ways to make your bath even more special.
Homemade bath bombs have some immaculate qualities like their effervescent scent and their mesmerizing colors. In addition, the bath bombs are available in different colors and help in keeping your skin moisturized.  Such qualities are quickly making the bath bombs a 'crowd favorite.
In this article, we will go in-depth and understand every important detail about the bath bombs and the bath bomb benefits. Therefore, without further ado, let us roll in.
 1: How do handmade bath bombs work?
The working process of the bath bombs is very simple. The user just needs to just drop it into warm water and let it soak completely. As the bath bomb will soak into the water, it will render mesmerizing scents and will take your bathing experience to a whole new level.
Another good thing with the bath bombs is that they are pretty light in weight. At Mike's Soaps, we make sure that each of our bath bombs weighs between 5 oz and 7 oz.
2: Are bath bombs good for your skin?
We need no rocket science to understand the fact that bath bombs will add luxury to your bathing experience. Moreover, irrespective of your skin type, bath bombs at Mike's soaps due to their natural ingredients are beneficial for your skin.
The ingredients of the handmade bath bombs are plant driven. In addition, unlike their commercial counterparts, handmade bath bombs are created in small batches. Because of this, the makers can keep a track on the quality of the ingredients making the bath bombs good for your skin type.
Moreover, the delightful smell of the bath bombs when they are soaked in water will make your bathing experience even more mesmerizing.
 3: Do bath bombs clean you?
To put it straight, homemade bath bombs at Mike's Soaps will not only clean your skin but will also pamper your skin. For example, our AvoFizz Moisturizing bath bomb has Shea butter, cocoa and other moisturizing ingredients that can make dry skin reinvigorated. Moreover, we all are aware of the wear and tear skin goes through after being exposed to pollution and harsh chemicals on a daily basis. Thus, use AvoFizz Moisturizing bath bomb and see the difference.
 Apart from cleaning your skin, the natural bath bombs have a variety of scents as well. Calming and relaxing scents like lavender will help you have a good bath after a long tiring day. Bath bombs along with clearing your skin has a plethora of other USP's as well.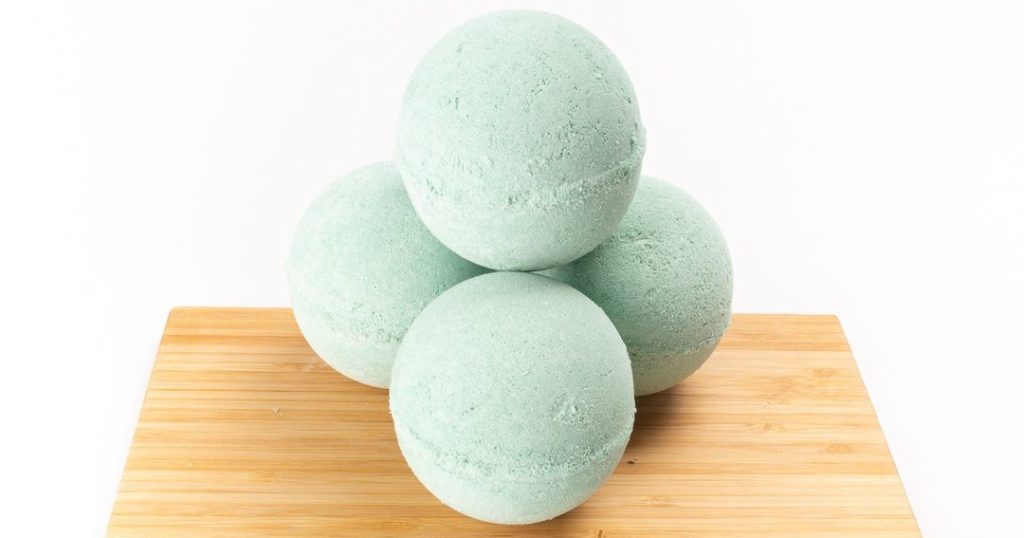 4: Are bath bombs toxic?
The authenticity of any product mainly depends on its ingredients. So a question will naturally arise in your mind, are bath bombs toxic? Well the answer to it is very straightforward. At Mike's Soaps, we use only plant-driven and natural ingredients to provide the best possible natural product to our customers.
For instance, our Headcase Muscle Soothing Bath Bomb has extracts of eucalyptus, rosemary and spearmint that soothes and relaxes your body. We make sure that our bath bombs also create a bubbly lathery effect apart from being made of all natural ingredients.
5: Do bath bombs expire?
Well, like every other product, the shelf life of the bath bombs is limited. Thus, if you are planning to give your loved ones a bath bomb gift set, you must know that the bath bombs expire around five to seven months.
The reason behind this is simple. Homemade bath bombs when exposed to air and water begin to lose their effectiveness with time. There are instances where bath bombs last up to two years as well, but they will not have the same level of effectiveness. Thus, try to use the bath bombs when they are still afresh.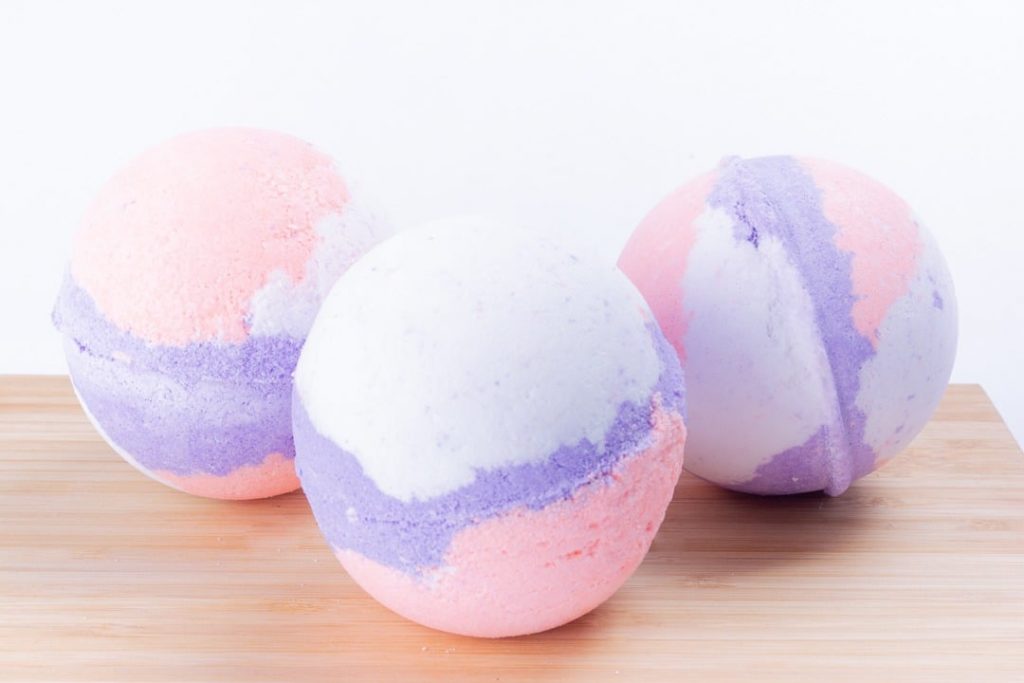 6: Where to get bath bombs?
We at Mike's soaps provide our customers a plethora of different types of handmade bath bombs to choose from. Whether you are looking for bath bombs for men or bath bombs for women, we have got you covered.
We have some ravishing options for our customers keeping all different skin types in mind. For example, to make your next bath fun and exciting, you can try Lavender and Peach Bath bomb. Moreover, if you are looking for a calming fragrance of European lavender fields, you should go for the LavFizz Calming Lavender Bath Bomb.
Bath bomb benefits are immense, you just have to try them and use them.
7: Are bath bombs good for you?
The goodness and efficiency of the bath bombs majorly depends on their preparation method and the list of ingredients. Commercial bath bombs that have a high proportion of chemicals in them that can distort your skin and can pose long term harmful effects.
To eradicate this problem, we at Mike's Soaps make sure that all our bath bombs are handmade in small batches and only have natural ingredients in them.
Our handmade bath bombs have all the qualities to turn an average bath into an aromatherapy experience. To know this, you need to try our different products like Honeysuckle Jasmine Bath Bomb, Pumpkin Spice Bath Bomb and many more.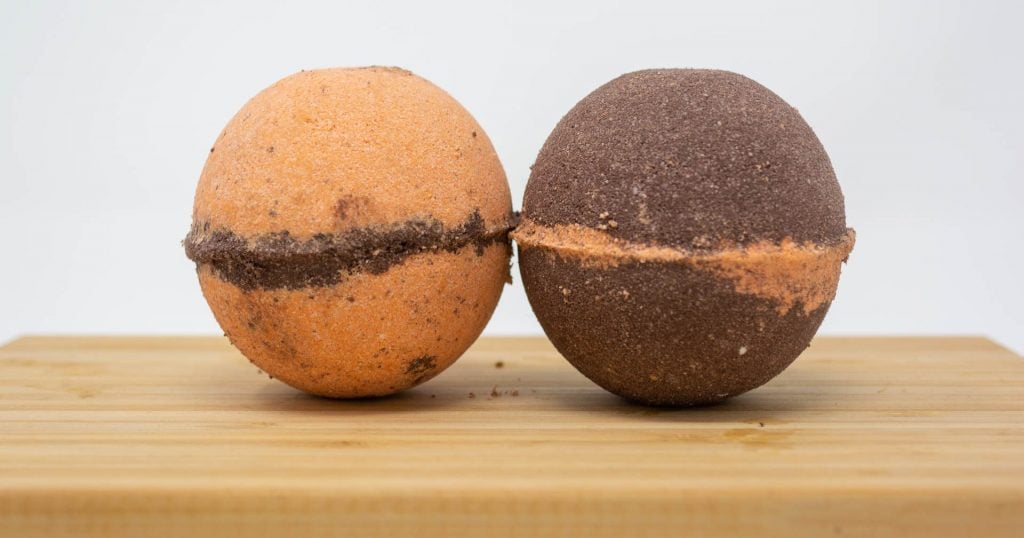 One thing is for sure that if you aren't a homemade bath bomb fan now, you have to try them. It's all natural ingredients and mesmerizing scents will give you a bathing experience like never before and above, the bath bombs will be gentle to your skin as well.
Whether you are looking to just relax after a long tiring day or wishing to treat your skin with some natural products, you have to try the homemade bath bombs by Mike's Extraordinary Soaps.