Father's Day Gift Ideas
Our parents have a crucial role in our lives. They are the ones who provide for our education and other basic necessities of life. They fulfill all of our wishes, and they leave the gifts from Santa at our bedside. It is next to impossible to return the favor for everything they have been doing all their lives to keep happy and satisfied. However, a few occasions help us commemorate the essence of parenthood in a way that's worth remembering. 
Father's day is one such day. It is the day you can tell him how much he means to you and thank him for everything he has done for you. And gifts are a great way to express your love and affection, but they should be thoughtful and not randomly picked. Though picking out Father's day gifts is tricky, let alone finding the perfect present that he'll use. 
Drop all your worries because at Mike's Soaps, we have curated a list of unique Father's day gifts for this special day. Be it a 
Father's day gift from son or daughter, we have got you covered. 
Treat your Father to the best of Mandles by Mike: Citrus & Cedar, Bourbon Boss, Sea Salt Driftwood, and Eucalyptus Explosion. Fill the entire room, or any part of your home that you want to smell great with our hand-poured candles.
Most of the mass-produced candles in a factory use petroleum-derived paraffin, which is not just harmful to your health, causing lung issues and asthma, but is also linked with environmental destruction.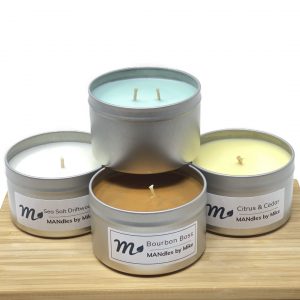 What makes Mike's candles special is that they are hand poured and use eco-friendly cotton wicks (lead-free), sustainable coconut blend wax, and top-quality fragrances. 
Our candles are free from phthalates and are produced using the natural ingredients found in your kitchen. 
A mountain man, a mariner or a woodsman, no matter what kind of man your Father is, Mike's soaps has got you covered. Our soaps are prepared from naturally occurring ingredients rich in antioxidants and essential vitamins for the skin to make it healthy and radiant. 
The Woodsman 2.0

If your dad is a hiker or a camper, then this soap is for him. Infused with apple leaves, rosemary, juniper and white cedar, this is a fresh and woodsy soap for adventurous men who appreciate the great outdoors.

The Gentleman 2.0

This soap will make your Father smell like the gentleman that he is. Prepared with the finest ingredients such as castor oil, coconut oil, lard and exfoliating pumice, it is an exotic soap with the sophisticated scent of pipe tobacco and leather.

Gift an old-school wet shave set to your Dad from Mike's Extraordinary Soap on this Father's day. An all-natural shaving experience with this premium shaving kit will make him want to ditch his usual shaving cream.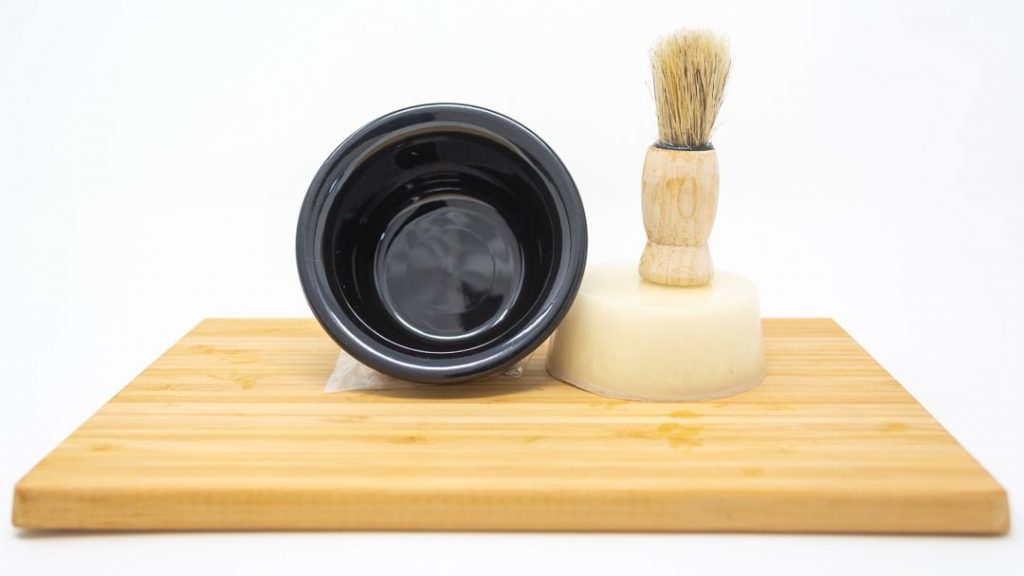 The kit includes a high-quality brush head and a luxurious shaving soap bowl. Both the brush handle and the bowl are made of ABS resin. The shaving brush is silky, soft and firm. When combined with Mike's soaps premium shave soap, the brush helps create a nice thick lather, giving a glossy and lathery shaving experience. The acrylic shave bowl gives a luxurious feeling.
We are sure few of the true-blue Dads still prefer to shave their beards the old way. So, do not forget to include this Shaving Kit in your list of must-have Father's day gifts. It is perfect for any Dad who likes traditional wet shaving.
Is your dad overworked and hardly gets any time to sit down and relax? If yes, then this Stress Relief Bundle is the ideal gift for him on this Father's day! The bundle contains Stress Relief Candle and relaxing Lavender Honeycomb Candle, along with our vegan unscented oatmeal soap. Help them catch their breath and take a little stress-free break from work to relax with this Stress Relief Bundle.
The Stress Relief Candle with warm woods and soft floral notes treats you to an aromatherapy experience. On the other hand, the Lavender Honeycomb Candle will fill your home or bathroom with fresh fern, true french lavender, green notes, and wild honey. The end notes bring a sensual warmth of sandalwood. These candles are eco-friendly and can burn up to 25-30 hours. 
His next shower or bath will turn into a trip to the spa with our Spa Collection! A little pampering in a while with the busy schedule is necessary to calm your mind and give it some peace. And our collection of Spa soaps leave you with a mesmerizing aromatherapy experience. Get your hands on them before they run out of stock.  
Happy Hippie

This soap is a stress reliever infused with a blend of calming essential oils and soft floral notes. Featuring the best of garden scents like jasmine, lavender, orange along with sandalwood, patchouli and cedar, Happy Hippie will cheer up anyone who has had a stressful day.

Fancy Face

If given a chance, who would deny the offer to look five years younger? This refreshing coconut charcoal soap bar scented with avocado and lemongrass helps provide flawless looking skin. Gift your Father the Fancy Face spa soap, which prevents premature aging, makes the skin tighter & firmer, leaving the skin looking fresher and younger.


Reinvigorate

This invigorating soap will bring paradise to your shower every morning. Infused with highly energizing ingredients like peppermint, rosemary and menthol crystals will give your morning a fresh start and that much-needed motivation you require to go to work. If you sit for long hours, then it will also soothe the sore muscles or the aches. 
If you ask us what is the best gift for Father's day? Then the custom made soap is what we would strongly recommend you as it is thoughtful and is of great utility. The soaps can be personalized according to anyone's skin type. You can even decide the color of your soap and how you want it to smell. If your Father has skin issues, then it is the best gift you could get him. The ingredients of the soap are obtained naturally and is free of any harmful chemicals.
At Mike's soaps, we are all about customization, be it the structure of the soap or the rich ingredients; we have got you covered. 
These were the Father's day gifts of luxury from Mike's Extraordinary Soaps. Hope you find it useful. Visit us today to order perfect gift for your Father.