The days are gone when people with sensitive skin had no other choice than to use regular soaps to wash their skin. If you have sensitive skin, you would understand how a poorly formulated soap can damage your skin only in a single-use. With the wrong soap, your skin may break out; it may cause irritation or even leave you with dry patches. You might wonder then what is the best soap for you? 
The best soap for you is the one with the best ingredients suited for your skin type. For people with skin issues, it becomes significant to put in efforts to find the right product for your skin type. As several brands have come out with specially formulated cleansers to take care of your delicate skin. But what should you keep in mind while struggling to find the right soap for your sensitive skin? Chemical-free products or Natural handmade product that goes without saying, but you should also ensure they are hypoallergenic bath products. 
They are nothing but anti-allergy soaps that are gentle, respect the skin barrier and proactively helps soothe any inflammation. You may also want to consider the texture and consistency of your cleanser, as those with extra-dry skin will probably want to find something that has a cream base. Not to forget the extra ingredients which help in restoring the barrier function. Lastly, try to avoid fragrance, as many of you with sensitive skin will be bothered with it. 
Sounds like a lot of work to find a body cleanser? Don't worry, we did it for you. At Mike's Soaps, we prioritize creating products according to our customer's likes. Therefore, if you have psoriasis or dermatitis, we have the best range of soaps for you. Furthermore, we add no artificial fragrance or colorants to make our product look shiny and attractive. Thus, it makes them ideal for people with sensitive skin.
We have an abundance of range in hypoallergenic soaps for you to choose from. You can select yours among goats' milk & honey soap, African black soap, hypoallergenic oatmeal soap, plant milk soap, and many more. Let's look at a few of them and their benefits for your skin:
1: Hypoallergenic Oatmeal soap 
Bask in the refreshing properties of natural rolled oats and the moisturizing benefits of our vegan unscented hypoallergenic soap! The mild soap is extremely gentle on the skin, which is credited to the finest vegan ingredients like cold-pressed oils and bentonite clay. It is the best soap for sensitive acne-prone skin in Mike's soap collection.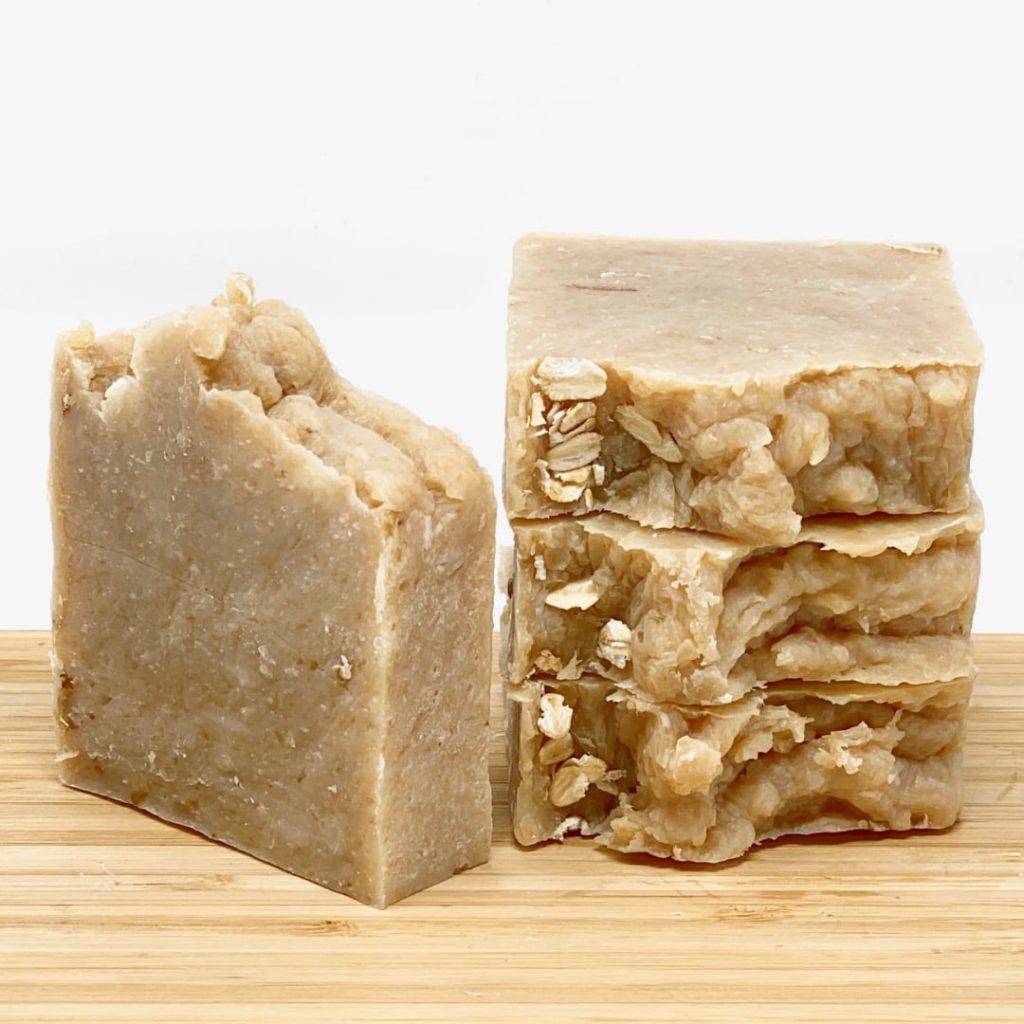 The benefits of this hypoallergenic bar soap are remarkable. A few of them are: 
Soothes damaged skin – Cools the skin in case of sunburn or skin irritation.

Removes excess oil and dead skin cells – Bentonite clay is among the richest ingredients to feed your skin. It removes excess oil in the skin without even leaving it dry.

Helps eliminate pimples – The ingredients in the soap help remove excess dirt in your skin pores which often result in unwanted breakouts.

Effectively cleanses the skin – Last but not least, the wonderful soap helps you avoid body odor by keeping you fresh every time you use it.
The vegan soap is imported from Ghana, West Africa. Perfect for oily or acne-prone skin, this natural soap is made from palm oil, palm kernel oil & water and is free from any chemicals or additives.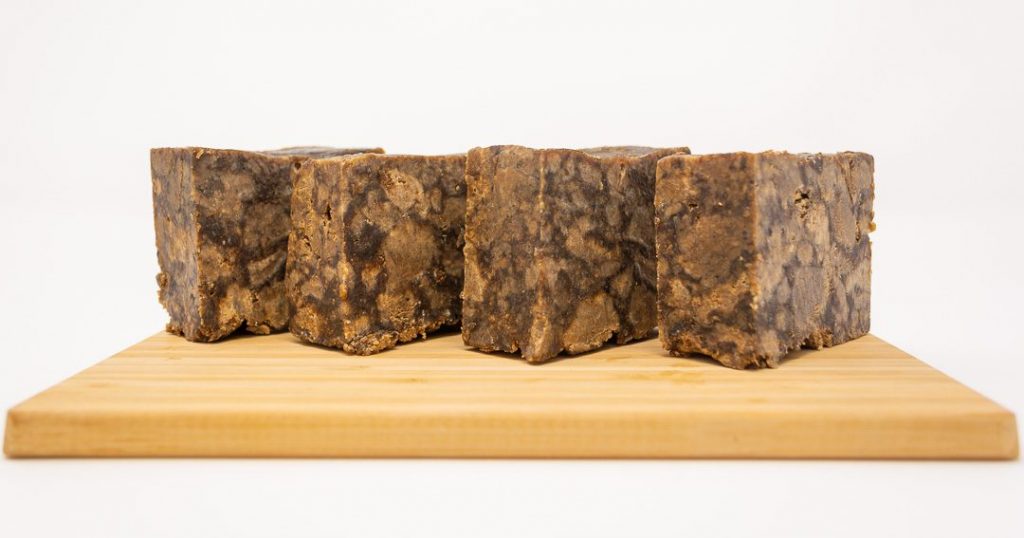 This unscented, mild bar soap prevents rashes, itching, dry & scaly skin from developing. The plant-based ingredients helps in cleaning pores & rejuvenating the skin, leaving your body fresh & clean.
Furthermore, this soap helps relieve acne & removes blemishes. The charcoal does a great job of removing oil, making it perfect for oily skin, whereas it is not suited for dry skin.
Handmade in small batches with nominal ingredients, Mike's soaps' Goat's Milk & Honey Soap is tastefully made with blending oatmeal, goat milk, and local honey.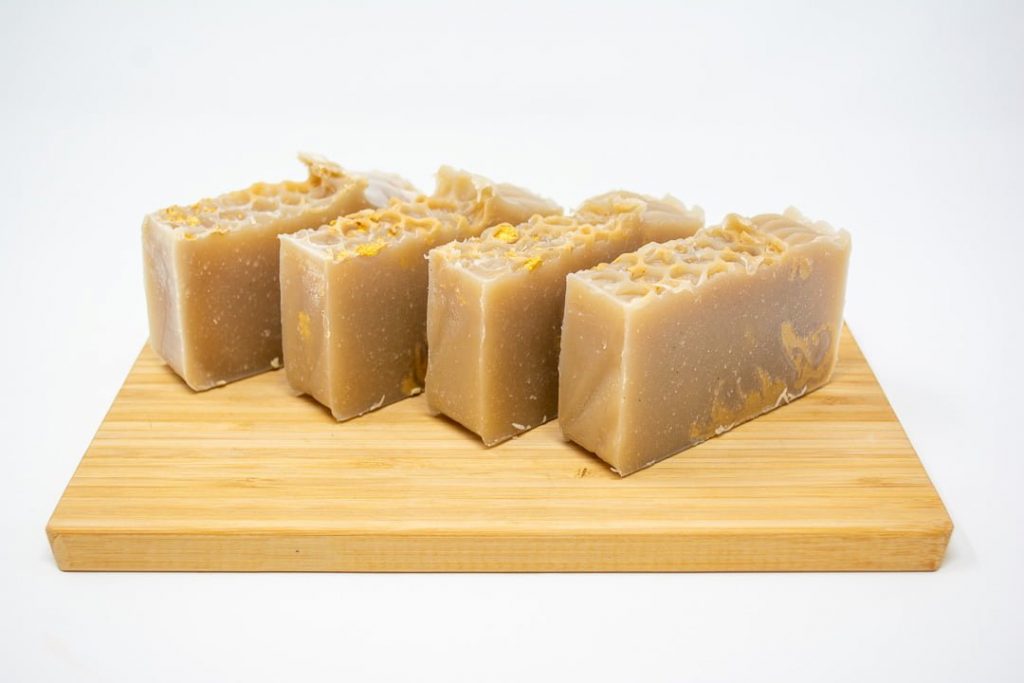 This mild natural soap is crafted by blending the best quality ingredients such as selected cold-pressed oils, goat's milk and a dash of honey. 
The blend of luscious milk with the base of plant-based ingredients creates a decadent treat that your skin will love!
Crafted in small batches with the least ingredients, this Hypoallergenic Soap has a pleasurable treat to offer to your skin.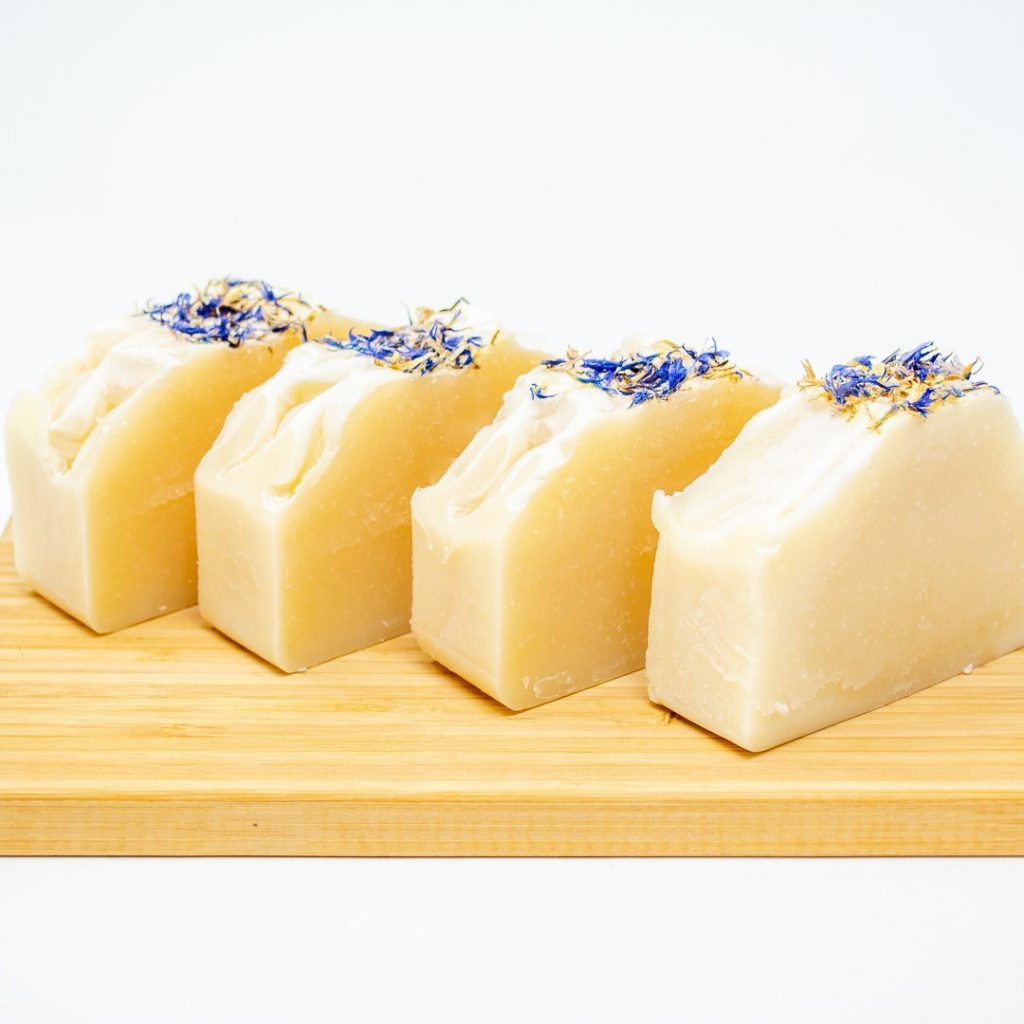 It is luxuriously created with the goodness of buttermilk, coconut milk, and goat milk. The luscious milk blend combined with the rich cocoa butter and shea butter is heaven for your skin!
This gentle bar soap does not contain a fragrance or essential oil. This unscented soap has a naturally creamy clean scent.
This Plant Milk soap is the vegan version of our best selling Tres Leche Milk Soap! Coconut milk is a vegan alternative for buttermilk and goat milk which renders a luxuriously smooth texture to this Hypoallergenic Soap.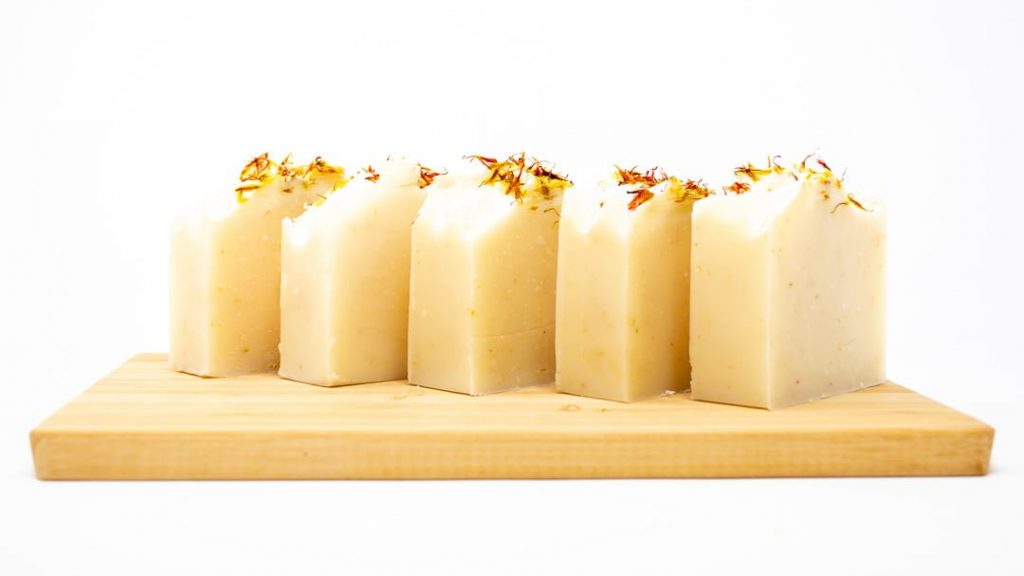 Crafted in small batches with the richest ingredients such as coconut oil, olive oil, castor oil, palm oil, canola oil, along with coconut milk, creates a decadent treat for your skin! 
It is one of the best natural soap bars without fragrance or essential oil. Instead, this unscented soap has a naturally creamy clean scent.
Developed for skin issues like psoriasis, rosacea and eczema, this unscented, Turmeric soap is vegan and has great anti-inflammatory properties that help to sooth sensitive skin.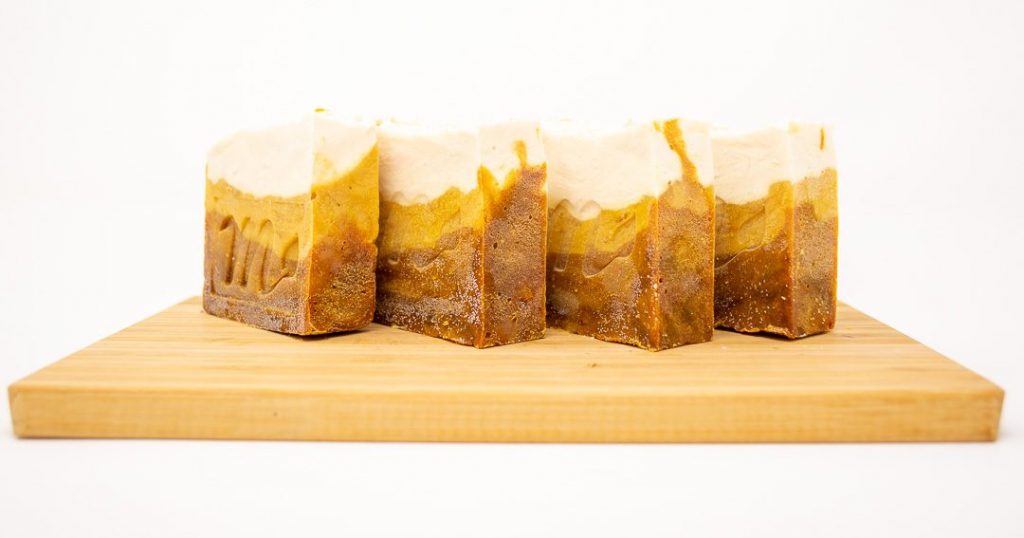 Turmeric has superb properties which works like magic on your sensitive skin. Some of the incredible benefits of turmeric are:
Reduces redness from skin conditions like psoriasis, rosacea and eczema

It can help in reducing acne 

It May help reduce puffiness and dark circles under the eyes

Protects the skin from sun damage 

Improves the appearance of fine lines and brown spots

Reduce the appearance of stretch marks

Hydrate and revitalize the skin while alleviating dryness
We have provided you with the best-curated list of soaps to keep your skin intact and benefit from it. But if you're still wondering about your choices, you have the freedom to design your soap that is suited best for your skin type. You can decide the color of your soap and how you want it to smell, and most importantly, the base ingredients that are specifically picked for your skin issues. Mike's soaps is all about customization, be it the rich ingredients or the design or shape of the soap; we have got you covered. 
Regular bathing is an important constituent of your daily skin regimen. Therefore, choose wisely and treat your skin with naturally handmade soaps from Mike's Extraordinary Soaps, designed just for your skin type.